Zart will have only one artwork by Mayke Swemle on sale and for rent.
'El arbol magico"
The still lifes of the artist Mayke Swemle (1970, Amsterdam) are like fairy tales. Mayke uses photography to pull you into her fantastic, unearthly world. In her travels she captures images of landscapes, animals and plants – from these images and by applying a digital collage technique she creates her own personal vision. Her beautifully crafted works shift the boundaries between reality and artificiality. In her search for what is pure and mysterious, estrangement and desolation seep through.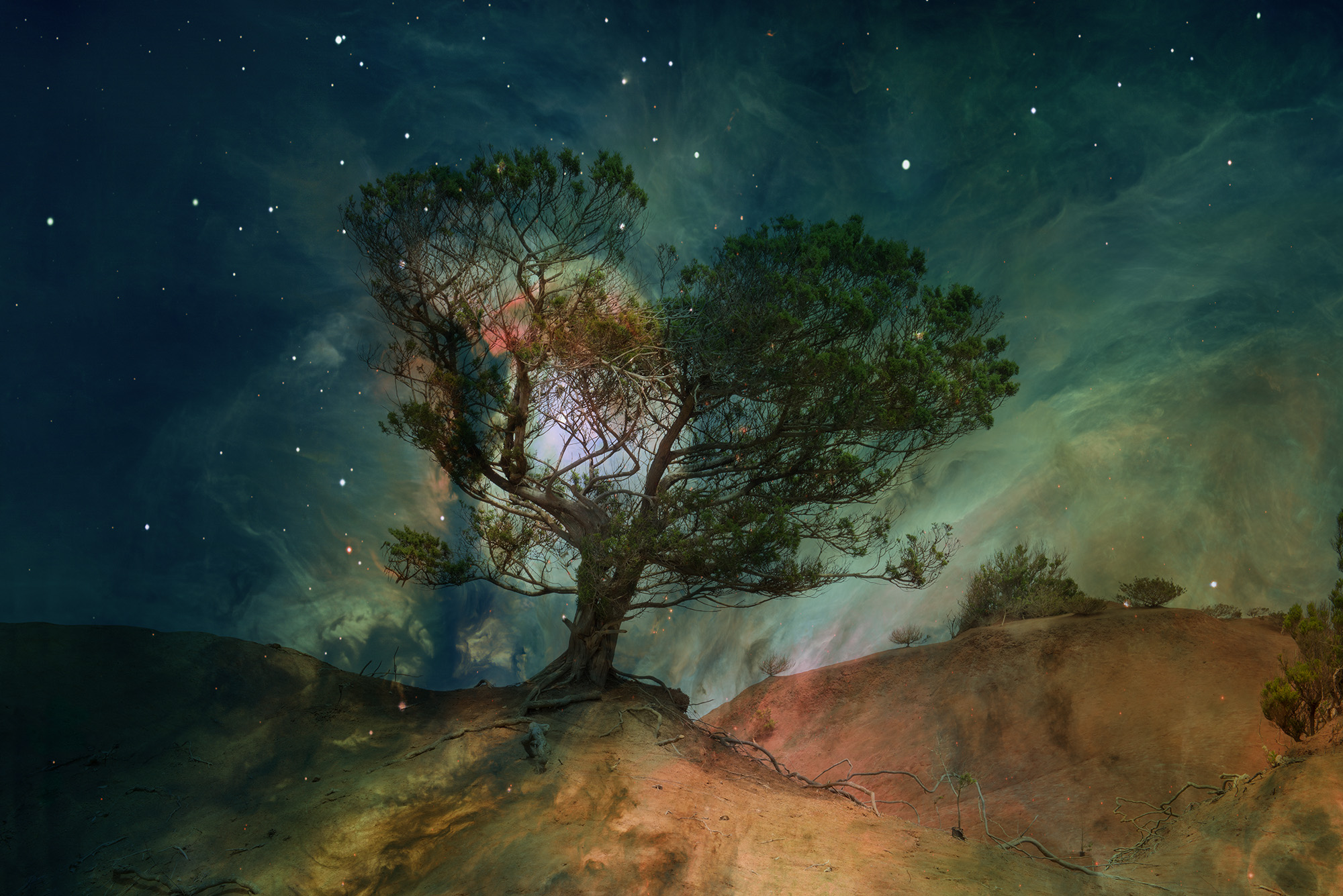 Image: Mayke Swemle and NASA, ESA, M. Robberto ( Space Telescope Science Institute/ESA) and the Hubble Space Telescope Orion Treasury Project Team
This landscape is located on La Gomera, one of the smallest of the Canary Islands. The island is called 'La Isla Mágica' by its inhabitants. A picture of the Orion Nebula made by the Hubble Space Telescope is used to make this artwork. The picture of the Orion Nebula is like a colourful landscape with stars. By digitally painting the 2 images together Mayke pushes the idea of the magic.
Limited edition dibond plexi print 01/10
Buy: €1500,-
Rent: €50,- per month